To change the network or IP address configuration follow the steps below:

Click on Settings (Settings_Icon) at the bottom of the screen.

Click on Network Settings from the menu on the left.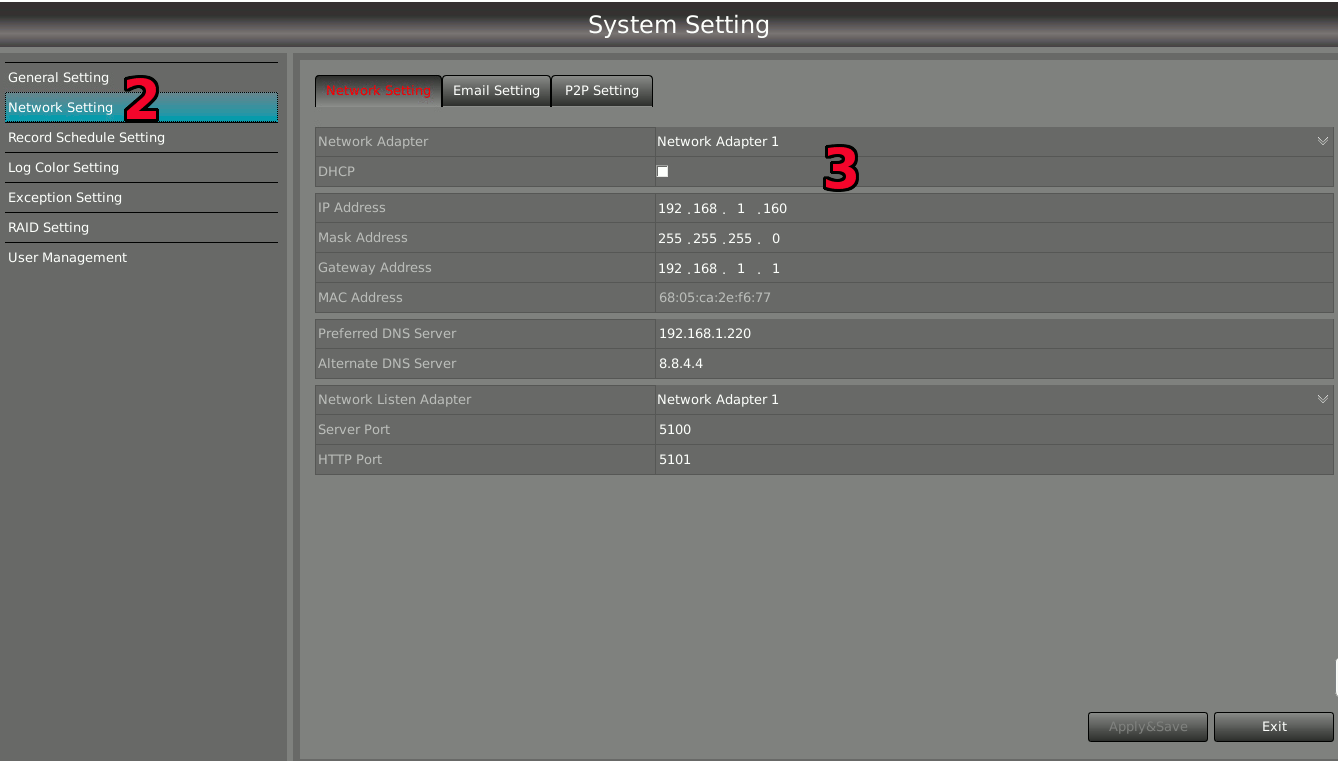 Network Configuration for Adapter 1

Configure adapter 1 with the IP settings for your network.




Adapter 2 can be left as 192.168.4.100 or changed to a scheme of your choice for the cameras.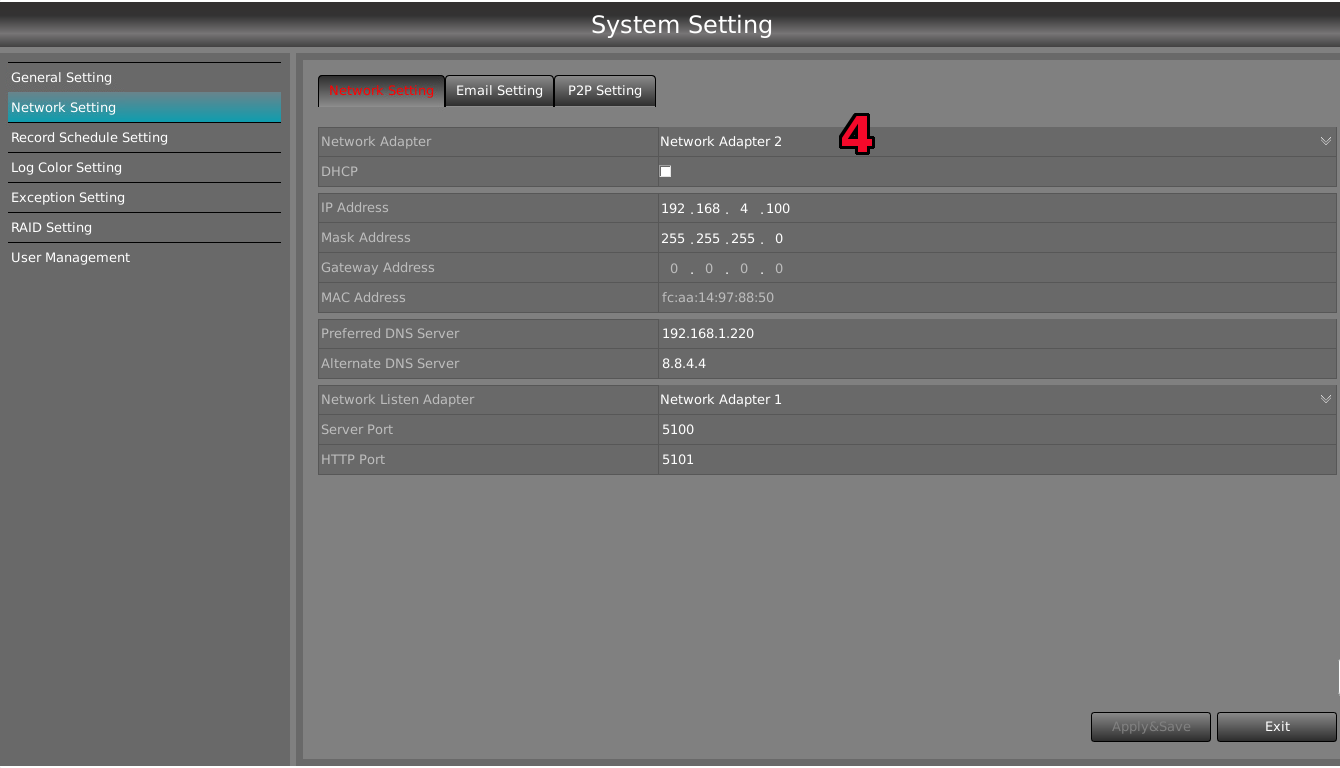 Network Configuration for Adapter 2

The Network Adapters correspond to the labeled ports on the back. The location's network should be Number 1 and the camera network should be on Number 2.